May21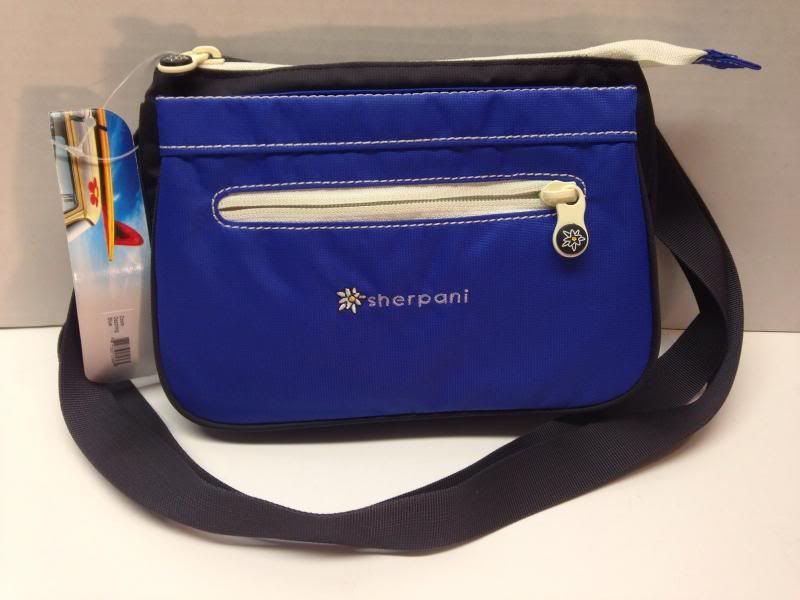 Last year I bought a Sherpani Zoom Bag "for a song" at Marshall's.  (Mine is brown and purple.)  It's the "perfect" summer travel bag – light, lots of pockets, and very cute!  I was dismayed that the stitching had unraveled.  As I'm not a seamstress,  (Bad vibes from making a 7th grade Home Economics cotton skirt with one-inch pleats) I took it to a local seamstress here in Las Cruces.  She "fixed it on the spot" and charged me the grand total of $1.00.  I was so embarrassed I gave her $3.00.  She was a very nice older lady who I found (as I chatted her up) lived in a 22-foot RV for six years after her husband divorced her.
A couple of weeks ago I was shopping at the local health food store in Las Cruces and overheard the clerk recommend this product to someone to make smoothies.  It's been sitting as a "fixture" in my kitchen ever since.  However, after seeing a little Hamilton Beach mini-blender with a BPA-free container on another blogger's websibe, I bought one (red!) at the local Wal*Mart.  Just for the record, I need some courage before I tackle Dr. Oz's 3-Day Detox Cleanse…
Did someone say "Thrift Store?"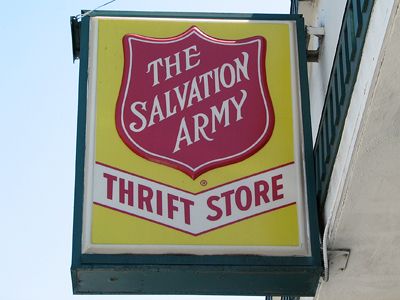 I can't explain it, but for some reasons it's "self-soothing" for me to explore thrift stores.  I've gotten better at buying items I really don't need, and today the Salvation Army had books on sale 10/$1.00.  Who could resist?
How was YOUR Tuesday?