Jun19
Yes, gentle readers – even the "

Desert Diva

" has opinions…
| | |
| --- | --- |
| I've been paying more attention to my blog lately, updating the plug-in's and doing an overall facelift!  🙂 However, as a result I've come to look at other blogs with a more "critical eye," and have decided that there are some things that I just don't care for when reading. | |
Now don't become alarmed and "on your defensive."  The blogs I visit are because I genuinely want to – and feel that you all have something important to say…
I suppose I should also go on record to say that I ALWAYS WEAR PANTIES – even if they do get "bunched up" sometimes!  :shout:
So here are the "top five" in no particular order…
Mundane References to Everyday Food…
Dear Lord, please don't tell me every morning that you had coffee and toast.  Now if you have some a delicious coffee with interesting  latte art on the top and some exotic french toast at a cute little restaurant, that might be "blog-worthy."  However, if it's just your "run-of-the-mill" cup of Joe and Wonder Bread with butter and jam, you might want to "re-think" what you write.  Especially if you tell me EVERYDAY!  :yawn:
Now if you have one of THESE mama-jamma's for breakfast please  warn me beforehand so I can get a towel to control the drool all over my keyboard!    :plate:
Public References to Private Part Procedures…
I'm very sorry – I just don't want to know if your doctor is going to stick something up your "hoo-hah" or make you bend over and cough.  Furthermore, I "really" don't want to know if you have to drink a special cocktail and have another kind of procedure on your "flip-side."  We've all been there and I just don't like sitting and squirming in my computer chair…  :pray: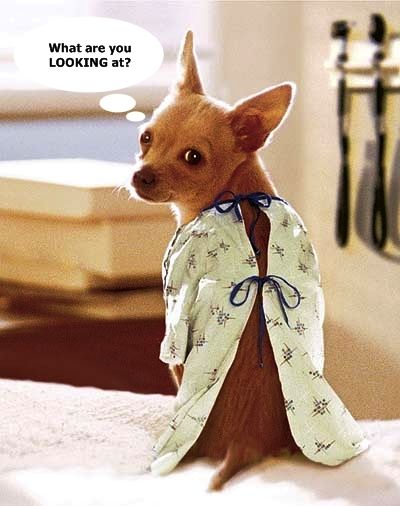 Yeah Dude, you KNOW what's coming…
Armchair History Lessons…
I love history.  When I was in high school I remember my World History teacher very well.  The day before we had a history test, he would say we're going to have a "sick session."  He was going to feed us the questions and we were going to regurgitate the answers.
I "like" surprises!
Seriously, when you visit a historical site or a museum I like it when you tell me "a little to get me interested in visiting.'  It's kinda like knowing what you're going to get for Christmas and/or turning to read the end of the book when you're halfway through.  Tell me enough to peak my interest, but let me be surprised…
I'm grumpy in the morning – especially before drinking copious amounts of caffeine.  I hate blogs with captcha enabled.  If it's one word or a check box I'm "good with that."  However if the captcha code imitates a NASA command sequence I get really "grumpy."  I understand getting a sequence correct if you're firing a military rocket, but not on a blog!  :bomb:
Your turn! 
People Who Don't Take Personal Responsibility (and stir the pot)…
There are some people in life who like to call attention to what they deem "the mistakes of others," while ignoring their own.  It can't be "OK" to point the finger at someone for a minor infraction while you're doing something "illegal" also.
I'm sorry, but there are no "shades of grey" in right or wrongdoing – it's all pretty black and white.
Therefore,  instead of getting people involved and "in a ruckus" over something and being what my late father called a "sh*t stirrer," concentrate on your own behavior and reactions to situations.  As a teacher I ran into this on an almost daily basis.  I would confront a child on his behavior and he immediately would counter "Well, so-and-so" did this!"  My response would always be something to the effect that we're not discussing the other person – we're discussing "you!"
In this life there are rules to follow – if you don't like the rules go "play somewhere else."  However, don't badmouth sincere people, groups, or organizations because you couldn't twist the rules your way.  It's not a badge of honor to flaunt that you "got away with something," it's more like showing you're not a responsible adult.
Yep, I'm talkin' about YOU!
Don't get excited…
I'm not pointing the finger at you personally.  I'd NEVER do that!  There are just some things when I read blogs that I wish were different.
What are some things that bother YOU about blogs you read?  :devil:
35 Replies to Desert Diva to "Five Things I Don't Like on Blogs…"