Jun04
If you're like me, you get a lot of flyers, etc… in the mail.  Most of the time they go straight to "file 13," but the latest flyer from Camping World caught my eye.  There was a $25.00 coupon on the page that said "no strings attached."  So, on a little Sunday drive to El Paso, I armed myself with the coupon to visit the store in Anthony, Texas.
Oh my goodness it WAS absolutely true! 
I had been considering buying this RV Cyclone Holding Tank Vent on Amazon.com, and even though the price was inflated at Camping World, I didn't have to put out any cash!  ($23.99 at Camping World and $15.54 at Amazon.com)  I was $1.01 short so I pony-ed out a little extra to buy a RV outdoor carpet stake kit for $4.99.  (Desert Diva pats herself on the back for being a smart shopper and saving money! )
It's heating up here in Southern

New Mexico

…
Thai Quinoa Salad with Ginger Peanut Dressing
When the temperatures begin to climb, I prefer light, "cool" foods.  I found this delicious (and healthy) vegan salad at Ambitious Kitchen.  Even though I can't call myself a vegan (or even a vegetarian), I'm interest in eating healthier and don't mind experimenting.  If wine was on the "no" list for vegetarians/vegans I would definitely be "out!"  😉
Waiting to make "a run for it!"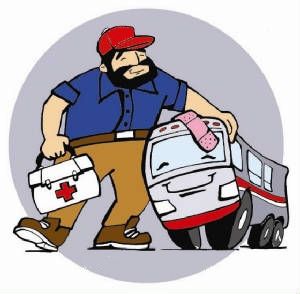 The Dolphin is FINALLY in the shop…
When I go traveling for an extended period of time, I don't like "surprises" on the road.  I know that mechanical things do happen, but I like to have a mechanic that I trust here in Las Cruces, do a "shake-down."  I had some work done in May (oil change, replace worn belts, replace master cylinder on brakes) but I still needed the valves adjusted and a potential transmission leak (very slow) checked out.  He couldn't get it back in his shop until yesterday and hopefully everything will be fixed and the price will be low.
Do you shop at Amazon.com?
Please take a look at my Amazon.com shop in the top toolbar and find something you need.  (There's no extra cost to you, but I "do" get a small commission – even from Canadian buyers on Amazon.com Canada! – you just have to "click-through" from this site.
I've worked really hard to set up this "little shop" with items of interest to RV'ers.  I've also put in category links for our precious "fur babies!"  😉  If you click on the category links, there is a drop down menu of more specific items.  If you have ideas for categories/items you'd like to see, please let me know and I'll add them!
If you're going to buy something anyway, I'd appreciate you buying items through this website!  🙂  Don't worry, this won't be a reoccurring plug – I just appreciate it when people drop by my "little corner of the world" and leave a comment!  🙂
Have a great Tuesday and thanks for visiting!
12 Replies to Desert Diva to "Free $25.00, Cool Summer Salad, RV Repairs"