Jun16
It's Father's Day – and always a bit sad for me…
Will I ever get over missing you?
There aren't a lot of photos remaining of my father.
However, in searching through "old photos," this is probably the "best" one of my father. It is also the "image" in which I choose to remember him. It seems appropriate that he was in a camera store.
I suppose I was what is referred to as "daddy's girl." My father doted over me and gave me the "pet" name of Princess. I do have a memory of being on a "road trip" in the middle of the night, lying in the back of the family station wagon. The dashboard was illuminated with a soft glow as my father hummed along to country music from a distant radio station. As I drifted off to sleep, I remember feeling surrounded by an aura of safety. My father was there and he would always protect me.
Daddy loved roses…
My late father loved roses – yellow roses to be exact.  The backyard of the house where I grew up in Indianapolis had rose bushes lined along the fence.  Now, whenever I see a yellow rose I think of my father.  The house I bought where I currently live  has a HUGE sprawling yellow rosebush in the backyard.
Yellow roses somehow validate his life and memory…
Although I know he wasn't perfect, I "idolize" my father to this day – and still put him up on some imaginary pedestal.  I don't remember much before he became ill after the doctors finding a malignant tumor in his groin area that eventually metastasized into his lungs.  Sadly, my clearest memories are of driving with him to Greenfield, Indiana for physical therapy.  We would play with kids who lived in a rambling house next to the facility and then would sometimes stop for "hot" donuts at a shop on the way home.
I remember him reading the Bible for hours on end with large tanks of oxygen flanking his bed as he grew worse.  Toward the end, I wondered how life would be without him.  In my childish way I was trying to prepare myself for a loss.  Strangely, shortly after I had "those thoughts" he passed away after being admitted to the hospital for the last time.
I was dumbstruck and horrified – thinking that my "evil thought" had killed my father.  Time passed and a couple of therapists later I learned about childhood "magical thinking," and how children that are stressed attempt to control and understand a situation.  Still, I suffered.
My father meant everything to me. 
He believed in me and called me his "Princess."  (Actually, he rarely called me by my real name preferring "Princess.")
Images are powerful. For example, some people form an image of God as an old man with a flowing white beard sitting upon a throne. (Just for the record, I don't.) I was nine when my father became ill, and thirteen when he passed away. I've never asked my brothers or sister, but it's difficult for me to form an "image" of my father. Most of my visualizations of my father are of him ill and the environment despairing.
Sometimes, it's distressing that I can no longer "construct" his face in my memory.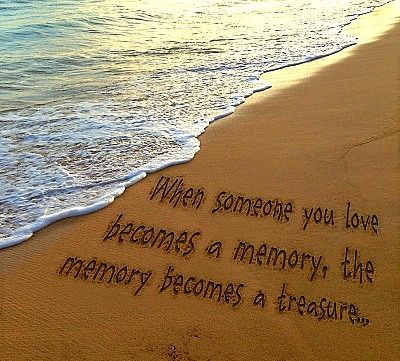 Every so often I think how I might be a different person if only he'd been around a "little longer" to guide, instruct, and most importantly "love" me.  I've had enough "therapy" to know that the loss affected me profoundly.  Issues of abandonment,  fear of trust, etc… were ignited with his illness and ultimate demise.  Time has passed and I hope I've transcended the negative issues of loss.
I remember – because I choose to remember. I'll always :heart: you daddy…  
12 Comments »Journal, Pondering Life, Spirituality
12 Replies to Desert Diva to "Remembering My Daddy…"