Jul08
Have you ever had…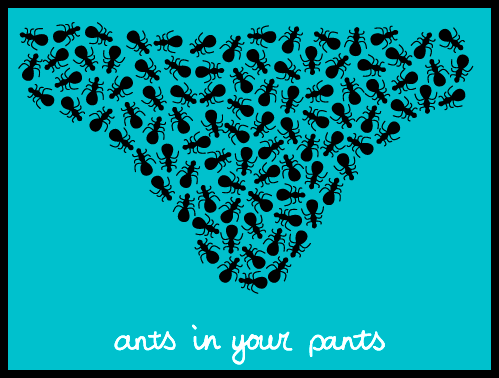 Yes, "Ants in Your Pants!"
No, I'm not asking if you've had REAL ants in your pants.  I'm talking about the idiom "Ants in Your Pants." 
However, if you have ever had real ants in your pants, and want to tell me about it I'm listening!  :laugh:  (Actually I did once when I ventured into some marshy grass once to photograph a bird in Santa Fe once…)
Target date for departure:  Friday, July 12th!
As you already know I had a "little eye problem" that has caused me to stick around Las Cruces for a short time.  I'm happy to report the eye is "mucho better" – thanks to all for their kind thoughts and words…
Hey, sticking around has it's benefits!  Saturday I found a BRAND NEW TomTom Via 1350 at the local Goodwill for the sweet price of $49.99 (no tax)!  Our Goodwill gets new goods that are older items or overstock from the local Target store.  No, it's not the newest version but I was getting ready to update the maps on my Garmin Nuvi 205W and for the cost of this GPS with bluetooth integration and lifetime map updates I felt like it was a good deal.  🙂  (The cost of the Garmin map updating was $49.95!)  I quickly ordered a "bean bag" mount for it since most states do not allow window mounting.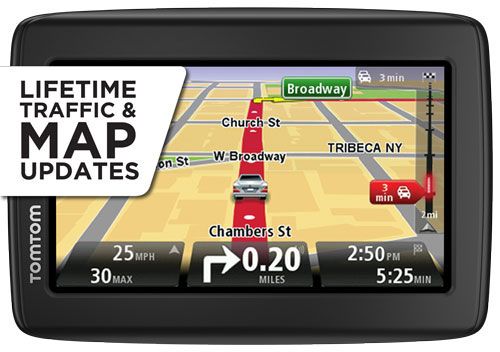 Tuesday night IS "dollar taco night" at the Las Cruces Moose Lodge.  Two or three tacos combined with a $2.00 pint of Shock Top Ale just can't be beat – especially with a visit to the "Den of Iniquity" (slot machine room) to play the penny slots at a whopping five cents a spin!
Cali

is going to the "Puppy Beauty Shop!" 
In my experience, it's more difficult for me to have Cali groomed "on the road" than it is for me to find a place to get a haircut.  So, Thursday she's getting a "summer cut."  My groomer charges me $28.00 (plus tax) so I'd rather have her groomed here than on the road somewhere.  After all, she's the "prettiest girl in the whole world!"  :dog:
Loading up the RV…
The rig is basically loaded, but I don't go out and do anything until the sun sets.  Last night when I opened the door the thermometer said 107 degrees and that's with the skylight and windows cracked.   😯   What I really need to do is go through all the clothing I've packed and take away 1/2 of it!  Seriously!
So just what AM I antsy for you ask?  I'll let these Oregon photos speak for me!
I  :heart: Oregon! 
14 Replies to Desert Diva to "Ants in Your Pants?"