Jul06
Some days are just plain challenging difficult…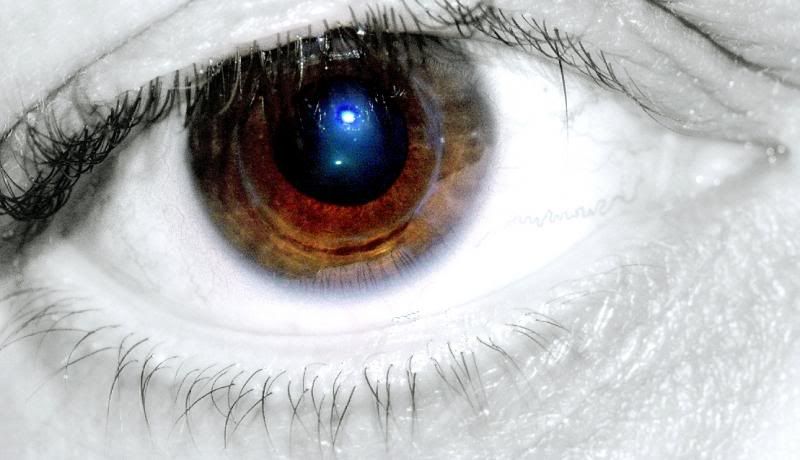 Photo of his cornea transplant by Mario Rio
We all have our challenges in life, and one of mine is a medical issue in my right eye.  It usually is under control, but if I feel/notice any changes I'm to call my ophthalmologist STAT, and get a same-day appointment.
It certainly didn't help that on the way to the ophthalmologist, someone veered to the right into my lane and almost collided with me.  The only place for me to go was "solidly" into a sem-truck.  I braced myself for the collision which thankfully didn't happen, but I arrived at my appointment "nervous and shaken."
I'm thankful it wasn't the issue I thought it was, but I do have an abrasion on my eye surface.  To be on the safe side, I was given a prescription for an eye drop anti-infective, and told to use gel eye drops to keep my eye lubricated.  Why am I even mentioning this at all?
The ophthalmologist wants me to "stick around" for a week to make sure it heals properly. 
That means "Postpone going on your "summer sojourn" in your RV.  🙁
The Long Road Home
Wait a minute – I AM home.  For some reason, there has seemed to be many obstacles (I won't list them here) that have prevented me from leaving.  Now, I have another (albeit small) one.
This too shall pass…

Regret or Rejoice
Every day, God/Life/The Universe teaches us valuable lessons.  Depending on our life view at the moment, sometimes we can gracefully "go with the flow" instead of reacting by "kicking and screaming."
Recently, I've found great comfort (and instruction) in the following ten guides to self-acceptance.
Find yourself and define yourself on your terms.  Oscar Wilde once said with his usual wit: Be yourself; everyone else is already taken.
Avoid fixating on the past and not letting yourself grow.  One of the most unhealthy approaches to being oneself is to make a decision that who you are is defined by a moment or period of time, after which you spend the rest of your life trying to still be that person from the past rather than someone who is still you but grows with the passing of each season and decade.
Stop caring about how people perceive you.  Some of them will like you and some of them won't.
Be honest and open.  What have you got to hide? We're all imperfect, growing, learning human beings.
Relax.  Stop worrying about the worst that could happen.
Treat yourself as you'd treat your own best friend.  You value your friends and those close to you; well, who is closer to you than you are? Give yourself the same kind, thoughtful, and respectful treatment.
Develop and express your individuality.   Whether it's your sense of style, or even your manner of speaking, if your preferred way of doing something strays from the mainstream and produces positive outcomes, then be proud of it.
Stop comparing yourself to others.  If you're always striving to be someone you're not already, you'll never be a happy person.
Follow your own style.  The common thing a lot of people do is copy others' actions because it seems like the better route to fit in, but really, shouldn't you stand out?
Accept that some days you're the pigeon, and that some days you are the statue.   People might raise eyebrows and even make fun, but as long as you can shrug and say "Hey, that's just me" and leave it at that, people will ultimately respect you for it, and you'll respect yourself.
22 Comments »Journal, Pondering Life, Spirituality
22 Replies to Desert Diva to "Eye-Yikes, Summer Sojourn, Self-Acceptance"